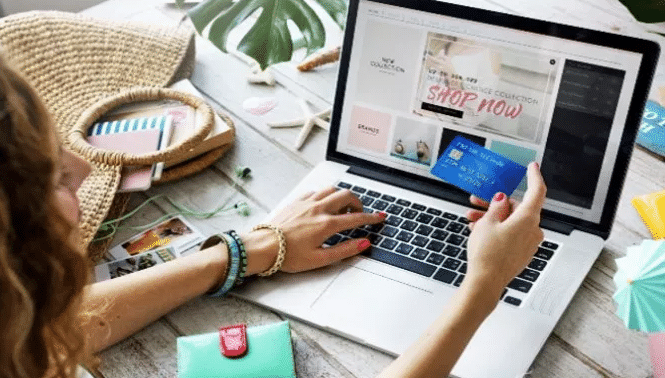 Do you shop online during the festive season? Beware of fake e-commerce websites
Mumbai: Major e-commerce platforms are preparing for record revenue during the festive season, while many fake and malicious e-commerce platforms have emerged in the country, selling everything from luxury watches to smartphone accessories. Cyber ​​authorities have failed to protect users who fall victim to online scams by using the Facebook page ad network to deceive Indians. (Do you shop online during the festive season, Beware of fake e-commerce websites)
Thousands of Indians cheated by Wellbamall.com
Wellbamall.com is one such portal that has deceived thousands of Indian users. This portal no longer exists. This has fooled consumers into buying technology products. It disappears only after ordering once and transferring money. Sujit Verma, a victim of one such cyber scam, posted on scamadvisor.com, I ordered online and paid but got no response and the order was not delivered. They are fake.
Another user Sunil Gupta said, I ordered SSD (Solid State Drive) and paid online. This website is fake but unfortunately it is getting support from Facebook and all the ads are shown on my facebook account. No response was received from the website after the payment was made. AYUSH, a Gurgaon user, recently ordered a mini-pocket charger for a smartphone worth Rs 1,668, just to realize that its shipment will never arrive. He has now lodged a complaint with the Gurugram Police Cyber ​​Crime Cell against the e-commerce website. The URL of Wellbymall.com now sends messages to users in Chinese, stating that the site was not found. Your request did not find the site in the web server!
This is a very simple form of cheating
The advertiser creates a Facebook page / profile and starts selling through their page on social media platforms and takes users to their portal. Once they pay for their order, they delay sending the products, and until Facebook completes its feedback process to determine if the advertiser is legitimate or fraudulent, the fraudsters make quick money and Facebook shuts down after being declared a cyber criminal.
According to cyber experts, the Facebook process of collecting user feedback and making a decision on an advertiser's page takes about a month, making it even easier for cybercriminals to trick users and get away with it.
Cyber ​​security researcher Rajasekhara Rajahariya told IANS that Facebook has a slow customer response process to declare the advertiser unfit and act on its terms and conditions. Fraudsters take advantage of this. He said that these scammers advertise their products through Facebook pages, show fake and cheap Chinese products on their e-commerce portals and show real users for very little money.
Rajahariya said the only way to avoid falling prey to such fake e-commerce platforms is to trust major companies like Flipkart, Amazon and buy online through them. (Do you shop online during the festive season, Beware of fake e-commerce websites)
Gold Silver Price Today: Opportunity to buy gold before Navratri, cheaper than Rs 200 a day, check it out#GoldSilverPrice #GoldSilverPriceFall #GoldSilverPriceToday #GoldSilverRate #GoldSilverRateToday https://t.co/ixIjHPynuo

– TV9 Marathi (@ TV9Marathi) October 6, 2021
Other news
Video: Copy of Indian Nan, video made as balloon bread, Italian food channel troll from Indian netizens
Mouni Roy: Mouni Roy floats in Thai slit gown with toned figure, see photo
.