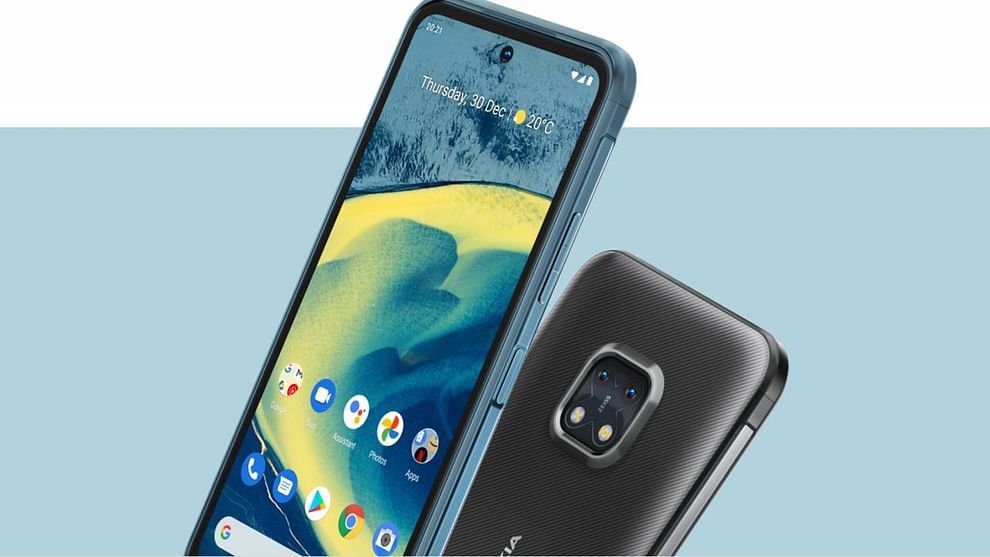 Nokia-XR20
Mumbai: Nokia XR20 has been launched in India. Nokia's smartphone comes with a military grade design. This means that this phone will work smoothly even at very high and very low temperatures. According to the information received, this phone can work smoothly from 55 degrees to 20 degrees. Also, even if the phone falls from a height of 1.8 meters, nothing will happen to this smartphone, the company claims. Also, even if the phone stays in the water for an hour, it will not be damaged. The company claims that this phone will get OS updates for four years. (Nokia XR20 With Military-Grade Build, Launched in India, know Price and Specs)
Speaking of specifications, the phone has a dual camera setup, an octa-core Qualcomm Snapdragon 480 chipset and a 6.67-inch FullHD Plus display with Corning Gorilla Glass for protection. It is a dual SIM smartphone and works on Android 11. This phone has a resolution of 1,080 × 2,400 pixels. Users will get 6 GB RAM and 128 GB internal storage space in this phone.
Nokia XR20 battery
The Nokia XR20 is a 5G smartphone and comes with a 4630mAh battery, which comes with an 18W fast charger. This phone comes with IP68 water resistant. It has NFC support with 4G LTE, Bluetooth, WiFi 6 and 5G. Also, it has a 3.5mm jack. In terms of security, it has a side-mounted fingerprint scanner, which works to unlock the phone biometrically.
Price and launch offer of Nokia XR20
The Nokia XR20 is priced at Rs 46,999, with 6GB RAM and 128GB storage variants available. The phone will be available for pre-booking from October 20. This smartphone comes in Granite and Ultra Blue colors. It will go on sale from October 30.
Camera setup of Nokia XR20
The Nokia XR20 has a dual rear camera setup on the back panel. It has a 48-megapixel primary sensor and a 13-megapixel secondary camera, which is an ultra wide sensor. This camera setup comes with Zeiss optics. This phone also has an 8 megapixel camera.
Other news
Vivo X70 smartphone with 12GB / 256GB, 50MP back, 32MP selfie camera on the market, price
Think while posting on Facebook, take action if new rules are not followed, company tries to prevent criticism on public figures
Xiaomi's Slim, Lightweight 5G Phone Rs 1500 Discount, Find Out Where To Get Offers
(Nokia XR20 With Military-Grade Build, Launched in India, know Price and Specs)
.