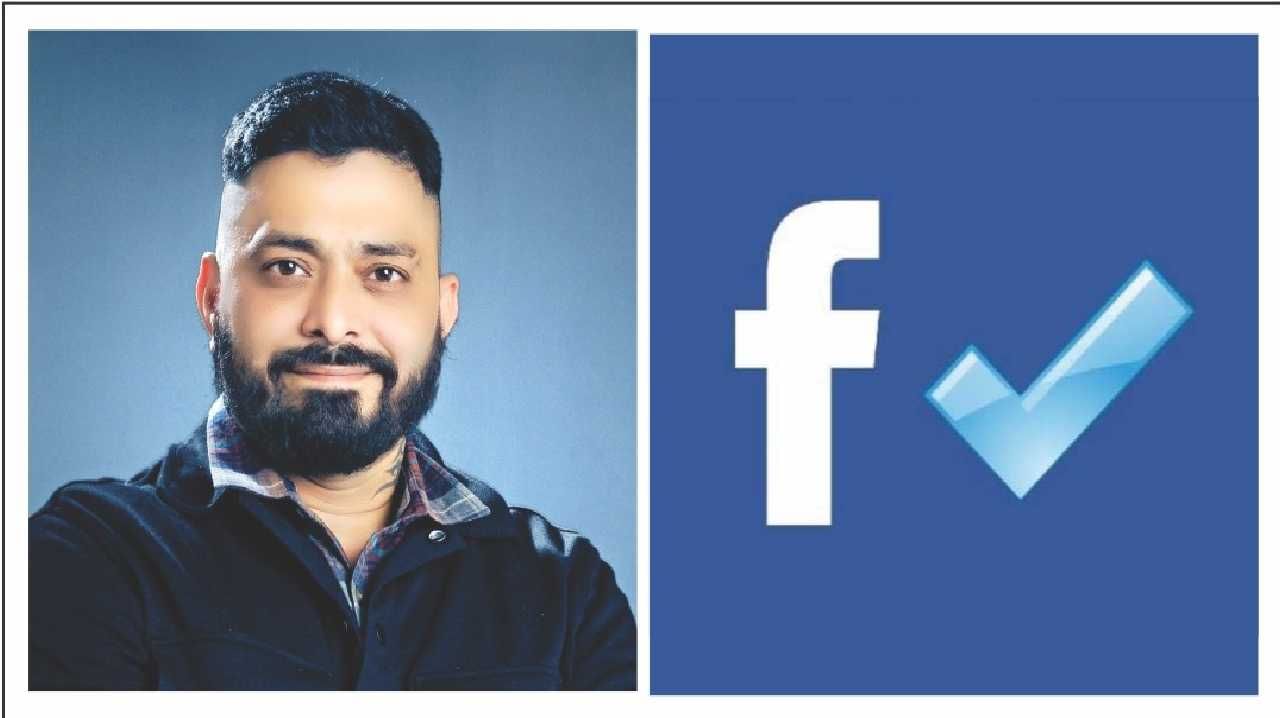 Ajit Parse (Cyber ​​Expert)
Nagpur : The world of internet is dominated by Facebook and Instagram. Over 2.85 billion people worldwide use Facebook. The number of Facebook users in India is 34 crore. In this world of internet, we see 'Blue Tick' on many social media profiles. Seeing this, many people want a 'blue tick' on their profile. This 'blue tick' means that the person's social media profile is verified, he has a respectable place in the society, he is a distinguished person. That is what it means.
That is why many people use the shortcut for 'Blue Tick' on social media profiles. This is likely to be the case for brokers on social media. In some cases, brokers have been active on social media to get the 'blue tick'. Experts are also worried that if the tech team of Facebook and Insta finds out about the matter after trying to get a blue tick with their help, the account will be permanently blocked and financial fraud will take place.
Trying to get a blue tick, wait, chances of cheating!
For information and entertainment, today's young generation is most focused on social media like Facebook and Insta. It also includes business, political leaders and professional users. This has now been added to the verification given by Facebook i.e. 'Blue Tick'. "Getting a blue tick on social media is considered a matter of honor and prestige. But to get this Blue Tick, according to Facebook's rules, regular good, socially useful posts, consistency in writing, large number of followers, appreciation from them, such users are eligible to get 'Blue Tick'.
But brokers on social media have recently become active in getting a blue tick. By trapping ineligible users who are struggling to get a blue tick in a short period of time, these brokers are charging them Rs 30,000 to Rs 1 lakh. But those who try to get a 'blue tick' even if they don't qualify are likely to be deceived.
What do experts say?
Facebook, Insta's large technical team is keeping an eye on the users. Facebook is likely to permanently block relevant ineligible users once the team realizes this. What is special is that if a person on social media is a politician or a big business, his reputation is also damaged. Moreover, the cost of getting a blue tick is more likely to be wasted, "said social media expert Ajit Parse.
How to get verification on Facebook:
– First you have to go to the settings of your Facebook page
– Then go to Page Verification by clicking on General and click Edit
– Now click on your phone number
– Now end the phone number and click Continue
– View the verification message code and click Continue
– Fill in your personal information, then click on Send Documents
– After this, Facebook will check your documents and make a decision about Blue Tick
Beware of brokers
No online agent can give you a verification batch while working on social media, even if someone gets such a verification batch temporarily, the technical team of the social media company can delete the account without giving any warning. Social media experts fear that the advent of temporary paid online articles, news or paid publicity "verified-blue ticks" will not work. So avoid using shortcuts when getting a blue tick on Facebook or Instagram, experts say.
(Simple tips to get a blue tick on Facebook instagram by Cyber ​​Expert Ajit Parase)
Read this :
Do this important work before November 1; Otherwise WhatsApp cannot be used in the phone
12GB / 256GB, 64MP Triple Camera, Realme's Greatest Phone in the Market, Know Price and Specifications
JioPhone Next will get special features at a low price, find out when the launch will take place
.